When it comes to spinal implants, one company that stands out from the rest is Zealmax Ortho. They are a rapidly growing company that specializes in manufacturing and exporting high-quality spinal implants. Zealmax Ortho is committed to providing affordable, innovative, and high-quality solutions to spine surgeons worldwide.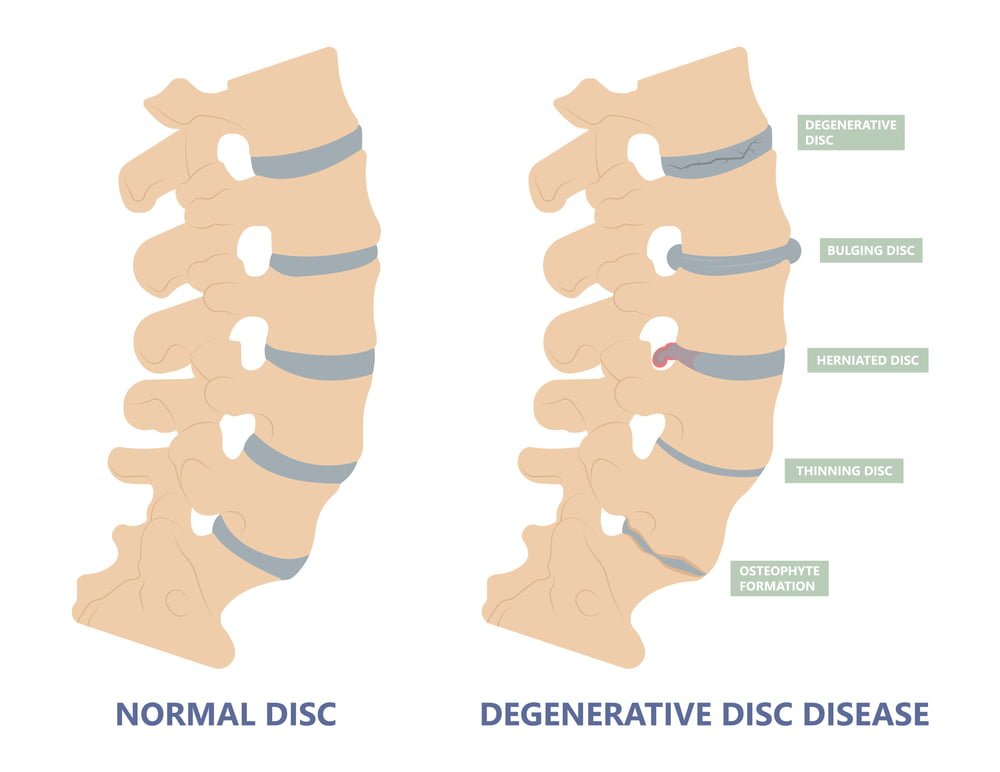 Their product range includes cervical plates, interbody devices, and pedicle screw systems. These products are designed to help alleviate spinal issues, such as herniated discs, spinal stenosis, and degenerative disc disease. Zealmax Ortho's products are made with the highest quality materials and undergo rigorous testing to ensure their reliability and effectiveness.
Spinal implant types by Zealmax Ortho
As previously stated, spinal implants are classified into two types: fusion and non-fusion. When it comes to lumbar fusion surgery, there are two types: those that are placed within the inter-body space (the disc space) and those that are placed directly onto the spine for stabilization.
Fusion
is a surgical procedure that uses a bone graft to create unions between rigid bones.
Fusion spinal implants can be sorted into three groups:
Cages
Cages serve as a spacer between two vertebrae. It will become a part of the spine, allowing the bone graft to be placed and "grow" into them. (in order to allow for spinal fusion between the two vertebrae). Inter-body cages are another name for them.
Following surgery, the cages provide support and stability. Screws are not usually required.
Plates
Plates, on the other hand, are typically screwed to the vertebrae. They help to keep the spine stable.
This type of fusion is a surgical procedure in which a surgeon uses an instrument such as a plate and screws to aid in the growth of the bones. They are still sufficiently flexible to allow the spine to bend.
Rods
The spine is further stabilized by rods. They are attached to the vertebrae using hooks or pedicle screws.
Non-Fusion
is an alternative to traditional spinal fusion, which joins two or more vertebrae together permanently.
Recently, the FDA gave its approval to new lumbar technology. The implants recognise that maintaining motion (normal range of motion) is preferable to fusing it. Expandable rods and artificial discs are two instruments that can be used in this kind of procedure.
Artificial Discs
A medical device that is implanted into the spine and mimics or acts like a natural disc is called an artificial disc, also known as an artificial disc replacement (ADR). Surgeons have the option of replacing the entire disc or just the nucleus (center of the disc).
The artificial disc is made to maintain motion that is as close to normal after surgery as possible.
Expandable Rods
To straighten the spine without fusing the vertebrae, expandable rods are used. The lateral spine technology pioneer NuVasive created the "Magec" system, which integrates magnetic technology into movable growing rods.
You can see from this list how doctors will utilize various spinal implants based on the patient's needs. Another patient might be a candidate for artificial disc replacement while one patient might require a cage around two vertebrae. The surgeon who will place the implant may have personal preferences.
Overall, Zealmax Ortho's commitment to premium quality, detailed designs, and affordability makes them a top choice for spine surgeons looking for high-quality spinal implant solutions. With their innovative products and focus on patient outcomes, Zealmax Ortho is poised to become a major player in the spinal implant market.
USPs of Zealmax Ortho's spinal implants
When compared to other spinal implant manufacturers and exporters, Zealmax Ortho has several unique selling propositions (USPs).
Zealmax Ortho is committed to providing premium quality products. Their spinal implants are made with the highest quality materials and undergo rigorous testing to ensure their reliability and effectiveness. This focus on quality sets Zealmax Ortho apart from other manufacturers who may compromise on quality in favor of lower prices.

Zealmax Ortho places a strong emphasis on detailed designs. Their team of experienced engineers and designers work closely with spine surgeons to develop products that meet their specific needs. This attention to detail ensures that Zealmax Ortho's products are not only effective but also comfortable for patients.

Zealmax Ortho's manufacturing is based in India, which allows them to provide affordable prices. This is another important USP that sets Zealmax Ortho apart from other manufacturers, many of whom are based in the US or Europe where production costs are higher.
Manufacturing facility: A complete overview
When it comes to manufacturing orthopedic implants, we at Zealmax Ortho are the skilled sailors who incorporate the cutting-edge technology of today but tomorrow as well as.
Zealmax Ortho is a leading spine orthopedic implant solution innovator and exporter with over 15 plus years of healthcare industry experience. We utilize a combination of robotic manufacturing processes spread across 7,000 square meters to produce more than 100,000 implants per month and over 10,000 square feet area for human-focused quality checks to give the perfection you can bank upon every time.
Manufacturing through automated machines
Through our VMC & CNC machines, an unparalleled level of automation reaches the ultimate high in the series of robots that execute the most complicated design with exceptional speed and unerring precision. Sliding Head Machinery is capable of performing machining operations with extreme accuracy. 
On the operational floor, Preci hole Gundrill Machine, Laser Machine, Electro Polishing Machine, Ultrasonic Cleaning Machine and Polishing Machine make sure that each spine implant gets its perfect shape.
And yet, no matter how powerful our technology is, people are the heart of Zealmax Ortho. Our team of 85 people works with passion from testing or selecting the finest raw material to monitoring the entire production process to final packing, shipping and delivery.
What makes Zealmax Ortho different? 
What sets Zealmax Ortho apart from other companies is their focus on innovation. They are always working to improve their products and develop new solutions for spinal issues. Their team of experts includes experienced engineers and designers who are dedicated to creating the best products possible.
Zealmax Ortho is also committed to affordability. They understand that spinal issues can be costly to treat, and they want to ensure that their products are accessible to as many patients as possible. Despite their focus on affordability, Zealmax Ortho never compromises on quality. Their products are made with the same high-quality materials and undergo the same rigorous testing as products from more expensive manufacturers.
Conclusion
We ensure that our spine implants are of superior quality and meet international standards by utilizing cutting-edge technology and the finest raw materials from reliable sources. At Zealmax Ortho, it's a custom to keep improving & innovating existing processes and our exporting experience to 70 plus countries works as a catalyst in it. This approach helped us to develop a system that makes buyers' experience easier, smoother & time-saving.