A spine implants are an orthopedic implants which are used in orthopedic surgery to treat the spinal problems such as fractures, deformation, instability, kyphosis, and facilitate fusion, etc. They are designed in such a way that they provide strength and stabilization to the spine.
What is a spine implant made of?
Spine/Spinal implants are made of biodegradable and body friendly materials. These materials include:
Titanium
Titanium-alloy
Medical Grade Peek
Spine implants are manufactured in different shapes and sizes so that it can fit any person of any size or age.
Features of spine implants:
Strong
Light-weight
Possible to image via MRI
Compact
Types of spinal implants:
Screws: The screws are implanted in the pedicles of the vertebrae. At first they were used in the lumbar spine but not they are also used in the thoracic spine. Screws help other implants to form a firm hold on the damaged part.
Plates – Cervical spine makes use of spine plates. Plates are manufactured in such a way that it matches the shape of the spine and the screws help it to stay in place. If required, plates are adjusted using matching tools to make it a perfect fit according to the vertebrae.
Cages – Cages are small and hollow components. These are placed between the two vertebrae. To encourage bone growth between adjoining vertebrae, they are placed in the bone graft.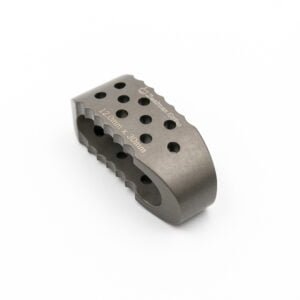 After seeing the wide usage of spine implants and the necessity of manufacturing it with best quality, Zealmax Ortho steps in to provide required standard quality implants to the world. We follow the WHO standard to produce high quality, precise and uniform orthopedic implants.