People may start feeling pain in their joints and bones or the affected part as they get older or experience an accident. If someone sustains a catastrophic injury in an accident or if their joints or bones are deteriorating as a result of a chronic ailment, this pain may be intense. They might need to speak with an orthopaedic surgeon in this situation to decide on the best course of action. An orthopaedic implant can be the best option if painkillers are ineffective in treating it. The implant enhances the patient's movement and flexibility while helping to stabilize the muscular system.
Orthopaedic implants are those substances utilized to replace bones and joints in hard tissue applications. Fixation plates, which are implanted to stabilize shattered bones, are also included in this group. Fiber-reinforced composite materials are now used in place of metal implants for artificial joints and bones because they may be created with the high structural strength and biocompatibility requirements needed for these applications.
Zealmax Innovations Pvt. Ltd. is celebrating the leading legacy of more than one decade in offering world-class orthopedic implants. Since 2006, we have come a long way. With a business that spans over 60 countries, Zealmax has now established a name for itself in the industry across the globe. We have also been awarded as a "Key Global Player for Orthopedic Implants Supplier" by Market Watch (Subsidiary of Dow Jones & Company).

Zealmax Innovations Pvt. Ltd. is dedicated to providing services that are effective in developing, improving and maintaining independence in the life of every individual so that they can live an active, safe and meaningful way of life. There's always a second chance and we believe in it and our high-quality orthopedic Implants are the proof of it.
Product category we offer
Zealmax Ortho provides a wide range of orthopedic implants in different categories which include
Depending on the patient's condition, the orthopaedic surgeon uses a variety of surgical techniques to implant the implants into the body. Consider a joint that has deteriorated past a certain degree. In that situation, the surgeon uses a variety of orthopaedic instruments created specifically for the operation to remove the injured joint and replace it with an orthopaedic implant.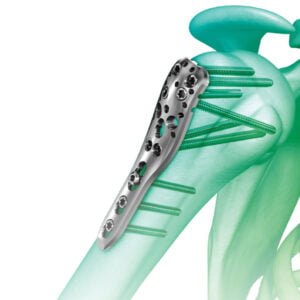 The majority of orthopaedic implants are constructed from titanium alloys and stainless steel, and some of them could even have a plastic lining. The implant's essential strength is provided by the steel framework, while the plastic lining acts as synthetic cartilage. In most cases, the implant is put in position so that the bone can grow into it and strengthen it.
Our top performing orthopedic implants
For a variety of orthopaedic procedures, our business carries a large selection of orthopaedic implants and surgical tool sets. The extensive spectrum of prosthetics, plates, and screws that orthopaedic trauma implants primarily encompass. These devices come in a variety of sorts and models that are useful for various orthopaedic operations. ACL-PCL implants, hip prostheses, maxillofacial implants, spinal implants, radial implants, and others are some of the key prosthesis types. Cannulated Cancellous Screws, which are available in a variety of patterns and shapes, are included in the range of orthopaedic screws. During the surgical fixing procedure, these screws are crucial. A large range of plates are available, and some of the crucial tools include large pieces, locking plates, mini fragments, and small fragments.
Premium quality material we prefer
When it comes to the manufacturing of these implants, we mostly prefer metal substances- stainless steel, PEEK and titanium. Orthopedic implants made of stainless steel are often placed and utilized as a temporary fixation. Surgical-grade stainless steel has a strong fatigue resistance and high resistance quality. The stainless steel implants' outside surface is virtually corrosive-defiant and ideal for providing interim support while the surgical site heals. For permanent implantation in the region of lacking bone, implants are preferred. 
Medical-grade titanium is strong, has a low elastic modulus, and is extremely resistant to corrosion. In addition, it releases organic particles in the installed area that really harmonize with the surrounding tissue and give the cracked area substantial support.
Tools we manufacture
Along with the implants, orthopaedic surgeons also require the right operating equipment and medical tools to carry out each step of the construction process precisely and safely. Along with orthopaedic devices, Zealmax Ortho, an orthopaedic implant company, also offers these kinds of crucial instruments. Pins, wires, staples, DHS, DCS, Angle Blades, and different external fixators are a few of the crucial surgical tools. Additionally, the business offers several orthopaedic surgical tool sets for procedures including ACL-PCL, PFN-II Implant, Spinal Implant, Multi-angle Locking Nail, Radial Health Prosthesis Implants, etc.
Our manufacturing unit
We have separate buildings for manufacturing, office & utility area, spread over 7,000 sq. meters which is eco-friendly and ergonomically built building & premises. It is the latest and best in class HVAC, water and other utility systems. Over 10,000 sq. ft. area dedicated for quality control and quality activities
Quality products are churned out from our robust manufacturing facility which comprises modern machines including VMC Machine, Sliding Head Machine, CNC machine, Preci Hole Gundrill Machine, Laser Machine, Electro Polishing Machine, Ultrasonic Cleaning Machine, Polishing Machine and others.
Production Capacity (Monthly)
10000 Plates
5000 Nails
1000000 Screws 
What makes us different
We are one of the oldest, reputed and most trusted Orthopedic Implants Manufacturers and Exporters in India.

We have on board a dedicated team of professionals having specialized experience in manufacturing and supply of Orthopedic implants.

From Bone Screw, Cancellous Screw, DHS Plate to Tibia Nail etc., we have a diverse portfolio of products for the Orthopedic implants and healthcare sectors.

We hold a strong customer base in India and all across the globe.

Our team comprises high-caliber professionals such as scientists, engineers, lab chemists, production heads, and functional managers.

We put all our efforts to meet the best standards of quality, affordability, and customer satisfaction.

Every procedure of ours is carried out in strict compliance with Good Manufacturing Practices (GMP)

Quality, integrity, and innovation are our objectives & we are fully committed to our business ethics.

We are known for our customized packaging service as per the customer's and market's requirements.
Manufacturing process goes through
R&D – Enabling innovation in technology to create products and designs that are best suited for our clients.
Designing- It is at the core of Zealmax Ortho to design inventive and modern implants that make a change in people's life.
Manufacturing- Utilizing technologically advanced machining and processing capabilities to produce products quickly & accurately. 
Testing- Multiple tests of quality & performance are carried out for every product in our in-house reliable labs.
After-sale Support- We provide 24/7 support post-sales service with document support.
Conclusion
A global orthopaedic implants manufacturer with GMP and ISO certifications, Zealmax Innovations Pvt. Ltd. is dedicated to developing and producing goods that are secure, efficient, and of a high caliber that adhere to both domestic and international standards. Zealmax has designed, documented, and implemented a Quality Management System (QMS), certified in accordance with ISO 13485, and is registered with the FDA. Zealmax has been providing products to customers in more than 25 countries since 2006.