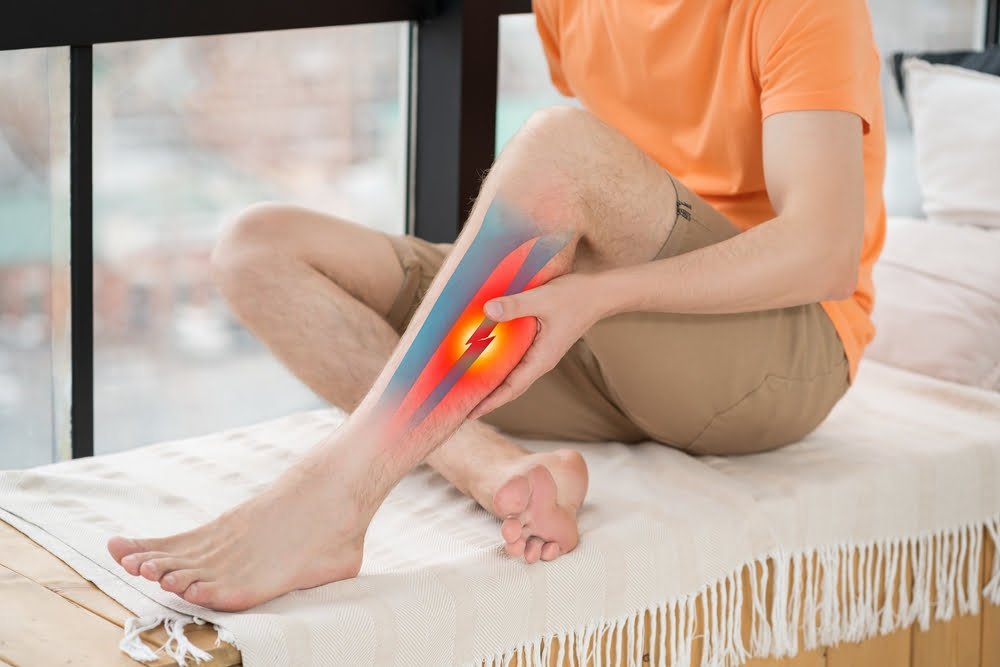 Fractures are common injuries that can occur in various bones throughout the body, including the fibula. The fibula is one of the two long bones located in the lower leg, alongside the tibia. While fractures can range from mild to severe, this blog will focus specifically on fibula fractures and the use of plates in their treatment. Whether you've experienced a fibula fracture yourself or are simply interested in learning more about this topic, read on to discover everything you need to know.
Understanding Fibula Fractures
A fibula fracture refers to a break or crack in the fibula bone. These fractures can occur due to various causes, such as sports injuries, falls, or trauma. The fibula plays a crucial role in supporting the lower leg and ankle, but it is not a weight-bearing bone like the tibia. Consequently, fibula fractures are often less severe than tibia fractures and can sometimes be managed without surgical intervention.
Types of Fibula Fractures
Non-displaced Fractures:

Non-displaced fractures occur when the bone remains aligned, and the fracture does not cause any significant misalignment. In these cases, the broken ends of the bone maintain their proper position, and there is no visible shift or separation. Non-displaced fractures are often less severe and may be treated without surgery. Conservative methods such as casting, splinting, or the use of a walking boot are typically employed to allow the bone to heal naturally over time.

Displaced Fractures:

Displaced fractures involve a shift or misalignment of the broken ends of the bone. The severity of displacement can vary, ranging from a slight shift to a complete separation. Displaced fractures require more attention and often necessitate surgical intervention. During surgery, the fractured bone is realigned and stabilized using plates, screws, or other fixation devices to ensure proper healing.

Open Fractures:

Open fractures, also known as compound fractures, are characterized by the broken bone piercing through the skin, resulting in an open wound. These fractures carry a higher risk of infection due to the exposure of the bone to external contaminants. Open fractures require immediate medical attention to prevent complications. Treatment may involve cleaning the wound, administering antibiotics, and performing surgery to clean the fracture site and stabilize the bone using plates, screws, or other fixation methods.
Orthopedic Implants for Fibula Fractures 
Orthopedic implants play a crucial role in the treatment of fibula fractures, particularly in cases where surgical intervention is required. Here are some common orthopedic implants used for fibula fractures: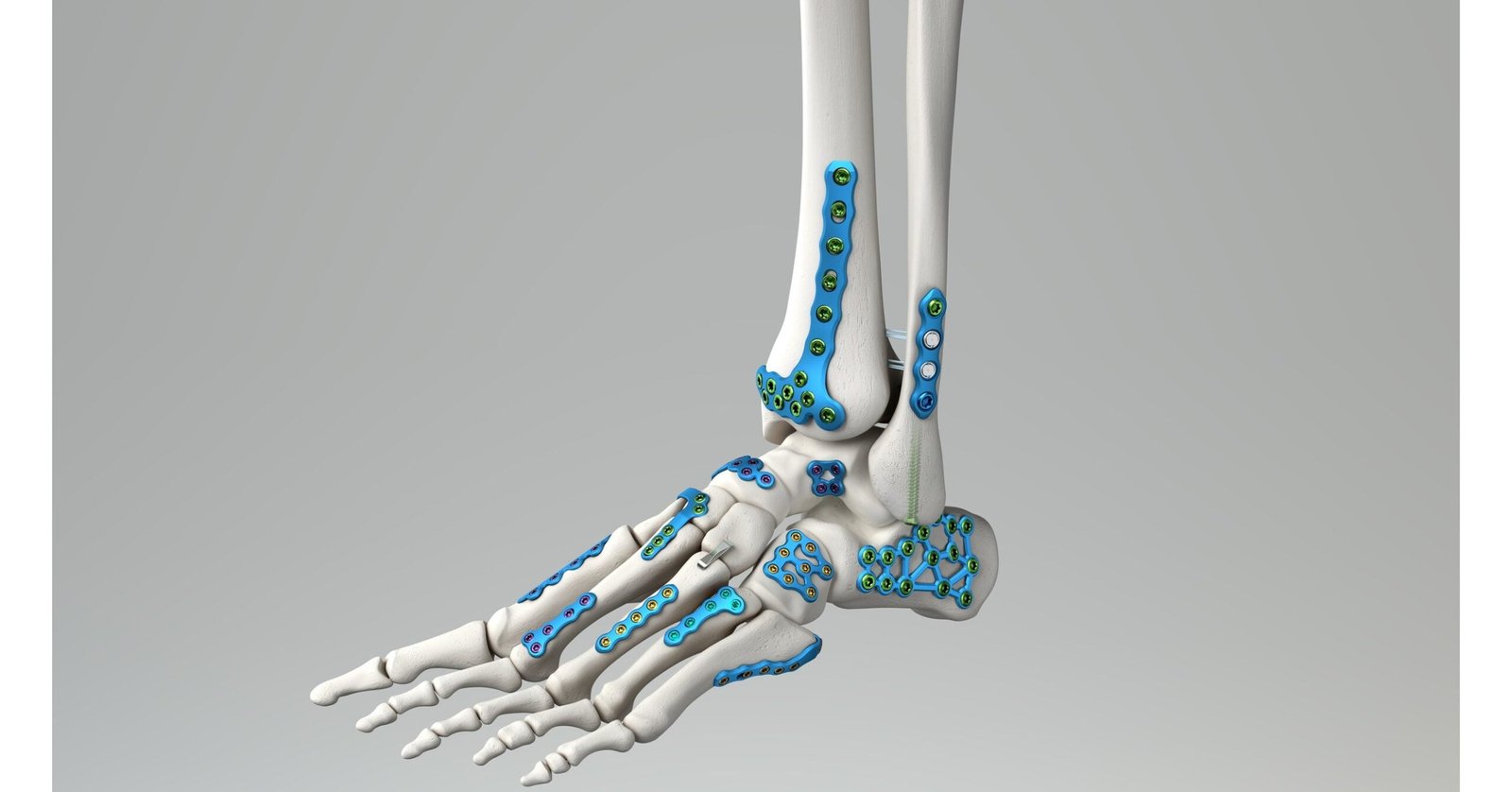 Plates and Screws: Plates and screws are frequently employed for stabilizing fibula fractures. The plates are made of stainless steel or titanium and are placed along the bone's surface to hold the broken fragments in the correct position. 
Intramedullary Nails: Intramedullary nails, also known as rods, are used for certain types of fibula fractures, especially when the tibia is also fractured. These nails are inserted into the bone's central canal (medullary canal) and provide stability by spanning the fracture site.
External Fixation: In complex cases or when there is extensive soft tissue damage, external fixation devices may be utilized. These devices consist of metal pins or screws inserted into the bone above and below the fracture site. These pins are then connected to an external frame or bar, which stabilizes the fracture from the outside.
Tension Band Wiring: Tension band wiring is a technique used for certain specific fibula fractures, particularly those involving the lateral malleolus (the bony prominence on the outer side of the ankle). This method involves applying a wire in a figure-eight fashion around the fractured bone, with the tension of the wire converting the forces acting on the bone into compression, promoting healing.
Role of Plates in Fibula Fracture Treatment
Plates are commonly used in the surgical management of fibula fractures to achieve stable fixation. 
Provide alignment and stability for fibula fractures.

Allow early mobilization and weight-bearing.

Offer versatility to accommodate various fracture patterns.
These plates offer several benefits, including:
Alignment and Stability:

Plates play a crucial role in achieving proper alignment and stability in fibula fracture treatment. When a fracture occurs, the broken ends of the bone need to be realigned and held in place to promote optimal healing. Plates are designed to fit along the surface of the bone, providing rigid stabilization. By securing the fractured fragments together, plates help maintain the correct alignment of the bone during the healing process. 

Early Mobilization:

Stable fixation provided by plates allows for early mobilization and weight-bearing activities. Once the fractured bone is properly aligned and fixed in place, patients can begin controlled movements and put weight on the affected leg as guided by their healthcare professional. Early mobilization is essential for several reasons. It helps prevent joint stiffness, muscle atrophy, and loss of bone density that can occur due to immobilization. 

Versatility:

One of the advantages of plates is their versatility in accommodating various fracture patterns and patient needs. Plates come in different shapes, lengths, and designs, allowing surgeons to select the most suitable option based on the specific requirements of the fibula fracture. The versatility of plates enables surgeons to address fractures of different locations and complexities effectively. 
Fibula Plates Manufactured by Zealmax Ortho
When it comes to fibula fracture plates, we prioritize the following aspects in our manufacturing process:
Superior Design:

Our plates are meticulously designed to provide optimal stability and alignment for fibula fractures. We collaborate with experienced orthopedic surgeons and engineers to develop plates that meet the specific requirements of fibula fracture treatment.

High-Quality Materials:

We utilize high-grade materials, such as stainless steel or titanium, known for their strength, durability, and biocompatibility. These materials ensure the longevity and compatibility of our fibula fracture plates within the patient's body.

Stringent Quality Control:

We adhere to stringent quality control measures at every stage of the manufacturing process. Our team of experts conducts rigorous inspections and tests to ensure that our fibula fracture plates meet international quality standards.

Customization Options:

We understand that each fibula fracture case is unique, and therefore, we offer customization options for our plates. This allows healthcare professionals to choose the most appropriate plate design, size, and configuration to suit the specific needs of their patients.

Regulatory Compliance:

We strictly adhere to regulatory guidelines and standards to ensure that our fibula fracture plates meet all necessary certifications and approvals. This commitment to compliance guarantees the safety and effectiveness of our products.
Conclusion
At Zealmax Ortho, we are proud to be a leading manufacturer and exporter of high-quality orthopedic implants, specializing in fibula fracture plates. Our commitment to delivering reliable and effective solutions has earned us the trust of healthcare professionals and patients worldwide.
Our state-of-the-art manufacturing facility is equipped with advanced machinery and cutting-edge technology, including VMC, Sliding Head, CNC, Preci Hole Gundrill, Laser, Electropolishing, Ultrasonic Cleaning, and Polishing machines. This ensures precision, accuracy, and consistency in our manufacturing process, guaranteeing superior fibula fracture plates.Our Orthopedic Implants are sold worldwide through a distributor network. If you are interested in selling orthopedic implants in your region.